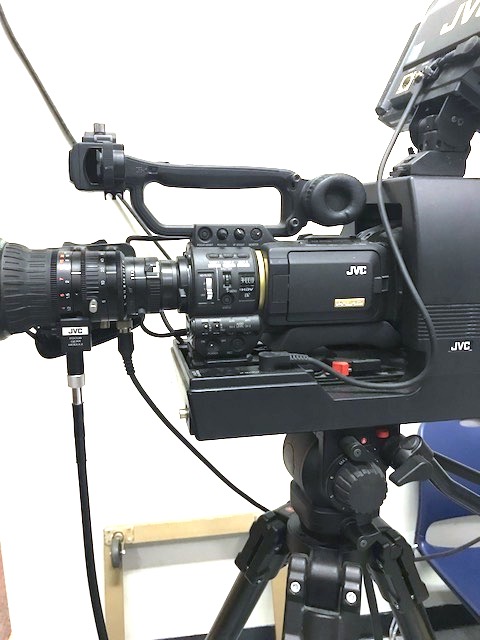 Have you ever wondered what it takes to produce a television show? 
Our studio is equipped with broadcast-quality lighting and audio equipment, along with computers for editing, plus the specialized technology that is needed to transmit our programs from the studio to Comcast and Verizon headquarters, then redirect them to your TV set at home.
Notable equipment in our studios include:
JVC Hi-Definition Studio Cameras
Broadcast Pix Hi-Definition Digital Switcher
Two Final Cut Pro X Editing Suites
Four Hi-Definition Camcorders for Remote Filming
Tricaster Mobile Switcher for Multicam Remote Productions (including Instant Replay for sports)
DSCTV covers government meetings held at other sites and a variety of local sports. DSCTV also tapes as many special events as we can find volunteers for (to operate the cameras.)  They include Memorial Day services, high school graduations, and many others.
For more information, call the Dover Sherborn Community Television studio at (508) 785-0737, e-mail us at [email protected], or use our Contact Us form.  Take part in making DSCTV a great station!